Introduction to Batch Changes
Overview
Batch Changes let you make large-scale code changes across many repositories and code hosts. Batch Change lets you create pull requests on all affected repositories, and it tracks their progress until they're all merged. You can preview the changes and update them at any time.
People usually use Batch Changes to make the following kinds of changes:
Cleaning up common problems using linters.
Updating uses of deprecated library APIs.
Upgrading dependencies.
Patching critical security issues.
Standardizing build, configuration, and deployment files.
A batch change tracks all of its changesets (a generic term for pull requests or merge requests) for updates to:
Status: open, merged, or closed
Checks: passed (green), failed (red), or pending (yellow)
Review status: approved, changes requested, pending, or other statuses (depending on your code host or code review tool)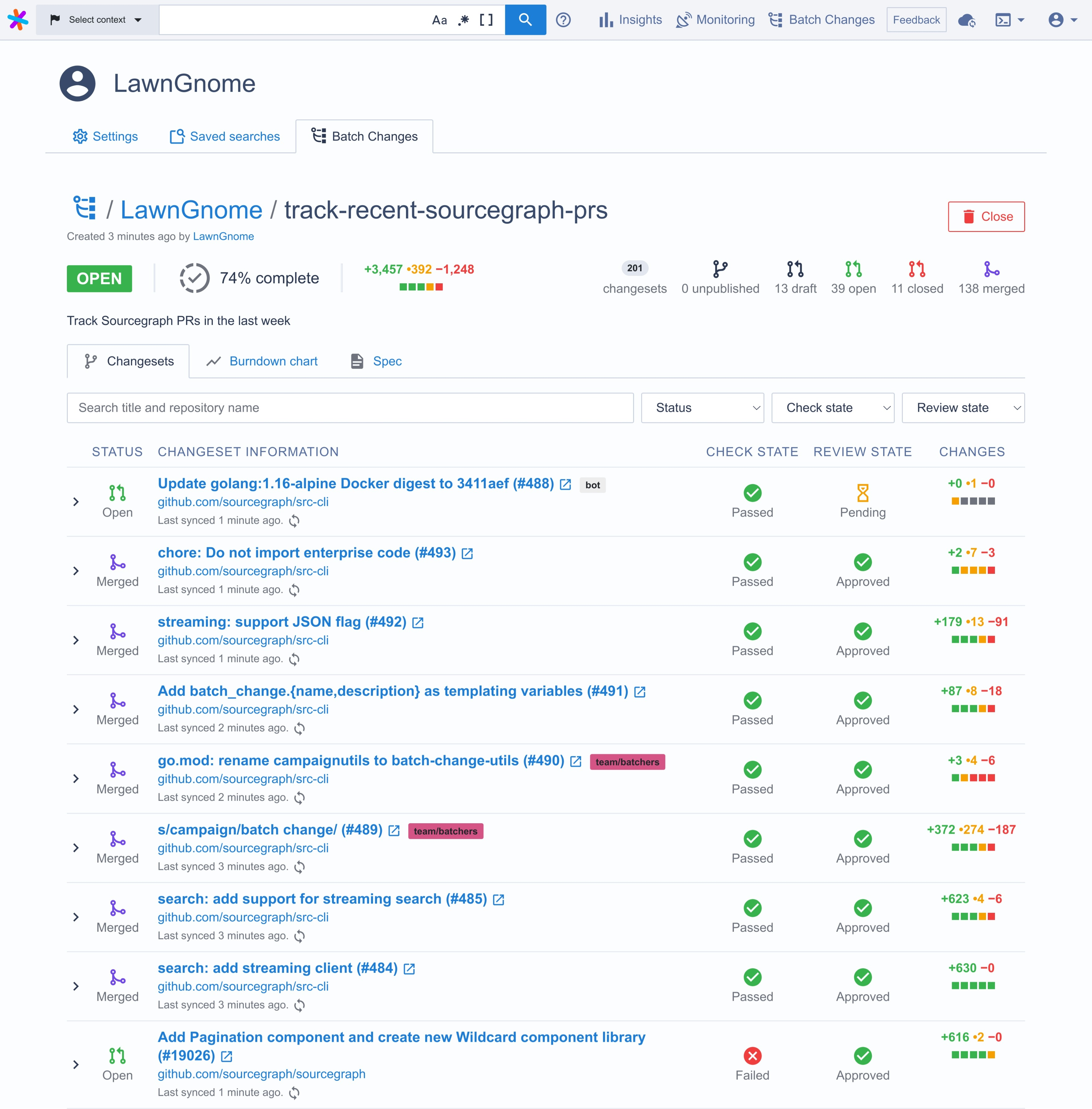 You can see the overall trend of a batch change in the burndown chart, which shows the proportion of changesets that have been merged over time since the batch change was created.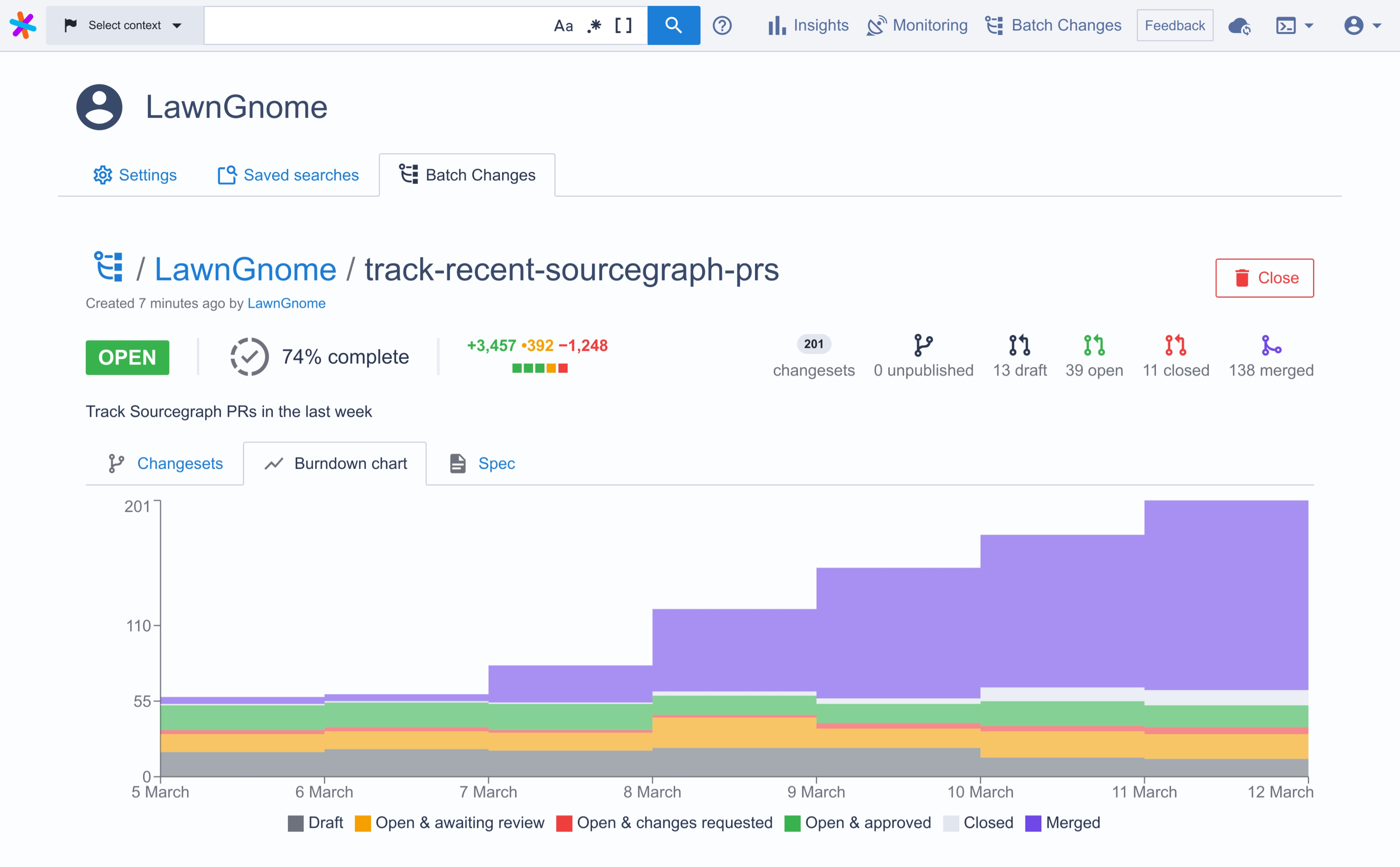 Supported code hosts and changeset types
The generic term changeset is used to refer to any of the following:
GitHub pull requests.
Bitbucket Server / Bitbucket Data Center and Bitbucket Data Center pull requests.
GitLab merge requests.
Bitbucket Cloud pull requests.
Gerrit changes.

Beta

Perforce changelists.
Phabricator diffs (not yet supported).
A single batch change can span many repositories and many code hosts.
Concepts
To learn about the internals of Batch Changes, see Batch Changes in the developer documentation.
Ownership
When a user is deleted, their Batch Changes become inaccessible in the UI but the data is not permanently deleted. This allows recovering the Batch Changes if the user is restored.
However, if the user deletion is permanent, deleting both account and data, then the associated Batch Changes are also permanently deleted from the database. This frees storage space and removes dangling references.
Known issues
Batch Changes currently support GitHub, GitLab and Bitbucket Server and Bitbucket Data Center repositories. If you're interested in using Batch Changes on other code hosts, let us know.
Batch change steps are run locally (in the Sourcegraph CLI) or server-side Beta. For this reason, the APIs for creating and updating a batch change require you to upload all of the changeset specs (which are produced by executing the batch spec locally). Also see how scalable is Batch Changes.
It is not yet possible for multiple users to edit the same batch change that was created under an organization.
It is not yet possible to reuse a branch in a repository across multiple batch changes.
The only type of user credential supported by Sourcegraph right now is a personal access token, either per user, or via a global service account. Further credential types may be supported in the future.